Switching from In-person to Virtual events - What you should know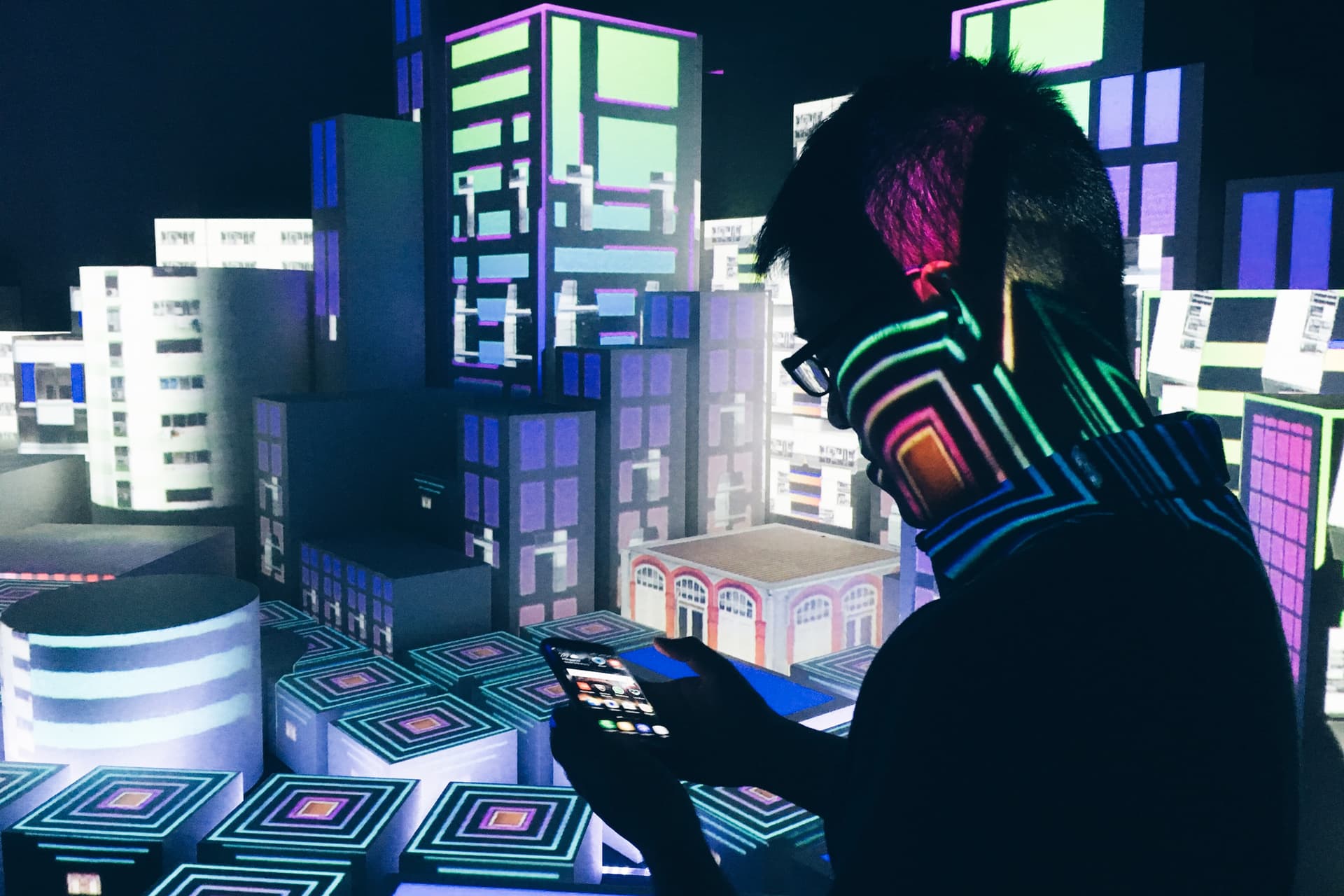 Are you weighing about switching to virtual events? Thousands of event planners and marketers have already pivoted to virtual events and are already reaping the rewards. But yes, when switching from physical to virtual events (given the obvious differences between the two) you have to consider heavily on factors that influence the lead volume and awareness metrics. In this article, we breakdown all the aspects of a virtual event. Don't worry, even though it might feel overwhelming, it's a much easier process to execute a virtual event than a physical one.
First thing to do when pivoting to a virtual event is to look at what type of virtual event will suit best for your established goals and objectives for your event. When evaluating consider the following questions - What is the compelling reason for attendees to sign-up for your event? What is the value add that you offer to your attendees?
Based on your answers you can determine which type of event is the right one for you. There are quite a few different ones:
Hybrid - A hybrid event is one that combines components of a live event, like interviews or presenters with virtual components. It offers an effective way to increase participation and reach, while utilizing live-elements for an in-person feel. 
Live-Streaming - Live streaming events are great to expand your company's reach, improve its visibility and distribute the content available to a new audience. This type of online event allows attendees to easily share the event with other people, such as coworkers, friends or family. It also can be incredibly cost-effective for event planners.
Pre-recorded - This type of online event is captured, edited and shared for viewing later. Not only can it be premiered on a specific date but it also can be available online via video on demand. At the same time, it gives the possibility to make the content appear live, even if it's not. This option offers more flexibility to event planners.
Just like onsite conferences, virtual events come in many program formats. Whether you decide to have a panel discussion, a series of interviews, or pitch rounds, you have to offer a unique experience for your attendees, something that will make your company differentiate from the competition. Going online also means bringing your company's design and branding into a digital space. Make sure to consult your brand guidelines before creating any visual material, or building any prop or set for your event. Similarly, all the physical and/or digital design created for the event must maintain the consistency of your graphic identity
Virtual events as its name suggests is when people get together in a virtual environment rather than a physical location. These online events can have multiple sessions with presenters sharing content on live webcast. These events are suitable for any event that features multiple presentations, discussion rooms or brand experiences to engage your participants. You also need to consider that the event planners successfully host virtual events when they have the proper set of technological tools available - this starts with an event technology platform like EventEngage to plan their entire event process, from the promotion to the execution and the management. Here are some of the most important event tech solutions to use:
1. Event Website & Registration 
2. Email Marketing Solution
Also, when hosting a virtual event, you can't simply live stream your planned session and expect that this will be the best online experience for your attendees. You have to consider interactivity and engagement in every content-making decision of your virtual event. These aspects can make the difference when viewers decide to tune in life or to remain in the virtual event. Some tactics to increase your event interactivity and engagement are:
1. Live Polls – Increase the interaction of your virtual meeting and events by polling your audience in real time.
2. Gamification – Generate high-quality experiences and increase attendee's participation and engagement in the sessions by using gamification.
3. Chat functionality – Enable attendees to interact and engage in real-time with each other with a chat functionality.
Based on your answers you can determine which type of event is the right one for you. There are quite a few different ones:
All events come with their logistical challenges, so switching to virtual events also has their own challenges and as event planners you need to be able to pre-empt them to avoid hiccups during your event. Here are some tips to prepare for your virtual event 
Create a game plan - Start with a key goal and concept, then take it from there. The earlier you can get planning, the better.

Choose the right time - Picking the right date and time for your event is important, regardless of size or platform. Do a bit of research before finalizing the dates. Make sure there are no competing events or holidays that would interfere with attendance. Take time zones into consideration too especially if your event is global, try your best to pick a time that works for as many of your customers and followers as possible.

Promote the event - Start promoting your event early on to get as much visibility and awareness as possible. Use whatever means available to you like the key selling points of your event, It could be a noteworthy speaker, skill sharing, an opportunity to network, etc. Use anything that you can present as a benefit to your attendees to attract sign ups.

Prepare for tech issues - Before kicking off your event, make sure to test your internet connection (same goes for all your speakers too). Prepare backups of visuals and presentations in case something goes wrong. Do a dry run before the event to make sure you anticipate the problems ahead of time. The sooner you identify problems, the sooner you can identify solutions. Also, do note that not all of your guests are tech savvy. Anticipate the issues people may have when logging into the event and prepare FAQs & guides for them to navigate the event properly. Its even better, if you can spare the resources to provide live support.

Make it inclusive - Just like any other event, virtual events should be as inclusive and accessible as possible. Make sure clear language, large fonts, and high color contrast is used at all touch points—including presentations. Provide captions and visuals where possible for audio, and provide descriptions where possible for visuals. 

Encourage engagement - Most online platforms offer interactivity features. Use these and ask people to participate in polls or quizzes. Encourage live tweeting. Take questions & make sure they are answered